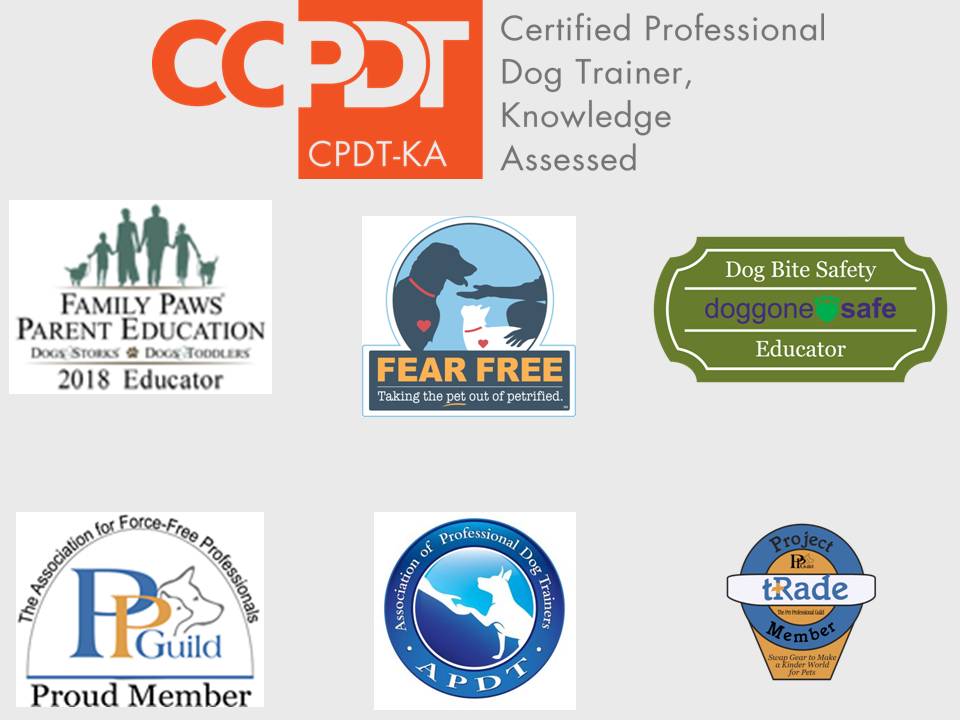 Dog training or puppy training is a wonderful way to build a trusting relationship along with teaching your dog or puppy proper manners. Our classes will also build your knowledge of how to speak with your dog in their language. What does a fast wagging tail mean or ears pinned back. My dog licks his lips a lot, why? Learn reasons for these signals and more. Dogs speak in their language. We can learn what they are saying while we teach them what we are saying.
All About The Dog
uses only positive methods of training for you and your puppy or dog. The training is reward based, clicker training. The desired behavior will be "marked" with the sound of a
click
and followed with a reinforcement or food treat.
One-on-one private sessions in your home are available. Having behavior issues such as jumping, loose lead walk, or play biting? We can help. Does your dog bark, lunge or over react to people, children or other dogs? We can help.
Trainers are located in the Avilla, Fort Wayne, Huntington and Wabash Indiana areas.
For more information, see the meet the trainers tab to contact the person nearest you.
Our goal is for you and your dog to live in harmony.
​
---